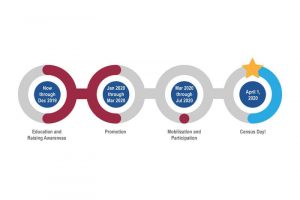 Today marks constitution day in the U.S.
It's the anniversary of the day delegates signed the document in Philadelphia.
Article 1 section 2 mandates the country conduct a count of the population every ten years.
This is the 24th U.S. Census County since 1790.
Leaders around the area are encouraging you to fill out your census forms.
The completion of the survey determines how much federal funding go to local government departments.
Sullivan Mayor Clint Lamb says that volunteers will begin going door to door despite the pandemic.
He says they will wear a mask to keep families safe.