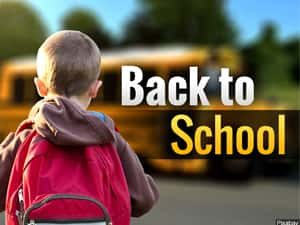 The Pike County School Board adopted their return to school plans at a Thursday Board meeting.
The plan entails social distancing when possible, mask wearing when needed, assigned seating in classrooms and buses and extensive sanitation practices.
Schools' Superintendent Suzanne Blake says they've worked to make a plan to have as much normalcy as possible.
Pike County also offered a virtual learning plan for those who choose to stay home.
Assistant Superintendent Dana Deffendoll says about 12-15% of enrolled students will be taught online.
The first day of school in Pike County is August 12th.