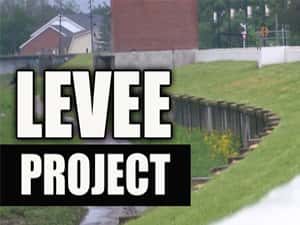 The Vincennes levee project moved another step forward.
On Wednesday, Vincennes Water Utilities updated the Utilties Services Board on the project.
Officials awarded a $1.3 million contract to Kerns Excavating.
The company will be working on the levee to stop seepage through the levee walls.
In total, the project will cost around $2.7 million.
This includes engineering and soft costs.
Officials say right now they're working with businesses and entities along the Wabash River who will be affected by the plan.
This includes Vincennes University and CSX.
Work on the project cannot begin until this is negotiated.
However, officials do say they hope to begin the project by the end of this month.