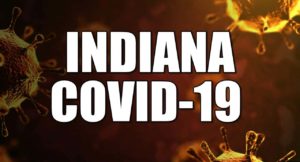 The Indiana State Department of Health is reporting an additional 521 cases of COVID-19.
This brings the state to 49,575 positive diagnosed cases of the virus.
7 new deaths have been reported, totaling 2,546 state wide.
Close to 6,500 new COVID tests have been taken.
This being said, the Hoosier state has now tested nearly 542,300 residents for COVID-19.