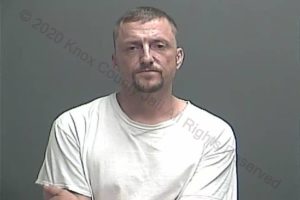 Reports of a suspicious room at a hotel leads to an arrest.
On Saturday Vincennes Police responded to the Holiday Inn on Battery Road.
While investigating that room officers say they learned that the room across the hall had been rented under a false name.
When hotel staff entered the room, police say they found drug related items.
Police then asked for a search warrant.
After an investigation police arrested Peter Russell out of Evansville.
He faces eight charges.
They include possession of methamphetamine and maintaining a common nuissance among others.