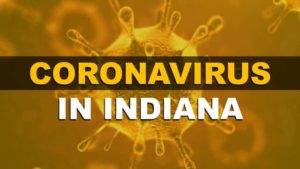 The Indiana State Department of Health has released updated COVID-19 numbers.
The Hoosier state is nearing 35,300 diagnosed cases of the illness.
Nearly 50 new deaths have been reported since yesterday's report.
Over 2,000 state residents have now died from the virus.
After over 6,000 new tests being administered, nearly 272,000 Hoosiers have been tested for COVID-19.
This being said, 13% of those test results have come back positive.
Locally, Greene county is reporting 169 cases of the illness and 25 deaths.
Daviess county is up to 94 cases and 16 deaths, while Sullivan has 36 cases and one death.
Knox county continues to have 29 cases of COVID-19.
Gibson county has jumped up to 17 positive test results and two deaths.
Pike county has 6 cases of the virus.