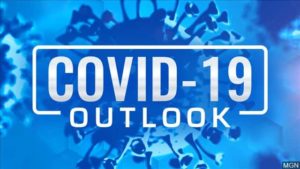 The Indiana State Department of Health is now reporting nearly 300 new cases of COVID-19.
The Hoosier state is now up to 34,830 diagnosed cases of the illness.
1,976 deaths have been reported to the state so far.
Just over 4,400 new tests have been administered.
Nearly 265,900 Hoosiers have now been tested for COVID-19.
Locally, Greene county is up to 169 cases of the illness and 25 deaths.
Daviess is up to 92 cases and 16 deaths.
Sullivan county is reporting 36 cases of the disease and one death.
Knox county now has 29 cases of COVID-19.