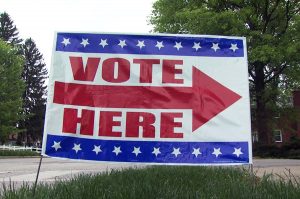 Early voting for the upcoming primary election in Knox County has started.
County Clerk David Shelton says voting will take place outdoors.
He says the election office has set-up a large tent with extra voting machines between with the courthouse and civil war monument.
Voters will be required to practice social distancing.
The area around the site has been designated as a no smoking by order of the Knox County Commissioners.
Shelton says voting will take place from 8 am until 4 pm– today through Friday and on Saturday, May 30th from 8 am until 3 pm.
The last day for early voting will be Monday, June 1st from 8 am until noon.