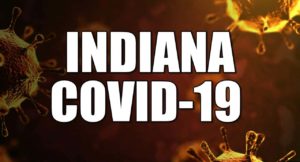 30,409 Hoosiers have now been diagnosed with COVID-19.
The Indiana State Department of health is reporting nearly 500 new cases today.
A total of 1,791 Hoosiers have died from the virus.
208,561 Indiana residents have been tested for the virus to date.
Locally, Gibson county has reported their first death–this goes along with the county's 13 cases of the virus.
Knox county is still at 23 cases, while Sullivan has 31 cases and one death.
Other local counties include Greene with 167 cases and 22 deaths, Daviess county with 73 cases and 16 deaths, as well as Pike county with only 5 cases.