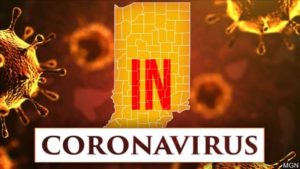 Indiana is nearing 30,000 cases of COVID-19.
According to the Indiana State Department of Health, 29,936 cases of COVID-19 have now been reported.
48 new deaths have been reported today, making Indiana deaths due to COVID-19 rise to 1,764.
Just over 7,300 new tests have been administered since yesterday's report.
Just about 203,000 Hoosiers have now been tested for the virus.
Luckily, only 14.7% of those test results are coming back positive.
Locally, Greene county has 165 cases and 21 deaths.
Daviess county has 73 cases and 16 deaths.
Knox county has 23 cases of the illness.