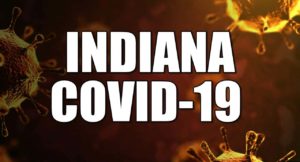 18,630 cases of COVID-19 have been diagnosed in Indiana.
This is an increase in 815 cases since yesterday's report.
A total of 1,062 Hoosiers have died from the illness.
Nearly 100,000 state residents have been tested for the virus.
99,639 people have been tested to date.
18.7% of these tests have come back positive.
Greene county is now reporting 90 cases of the virus and 6 deaths.
Daviess County has 47 cases and 13 deaths.