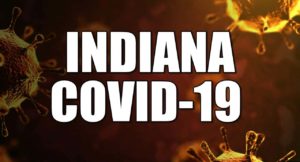 The numbers of COVID-19 cases and deaths continue to rise in Indiana.
The Indiana State Department of Health has had 2,565 cases of COVID-19 reported.
A total of 65 Hoosiers have now died from the virus.
Nearly 14,400 individuals have been tested in the state thus far.
Marion County now has over 1,100 cases of the virus and 21 deaths.