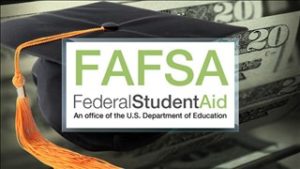 The Indiana Commission for Higher Education is encouraging all students to file the 2020-21 Free Application for Federal Student Aid  before the approaching April 15 deadline.
As part of the state's annual Cash for College campaign, the Commission is joining with INvestED Indiana to host a virtual FAFSA Frenzy event on Saturday, April 4.
The event will be held virtually to maintain the health and safety of Hoosiers during the COVID-19 outbreak and to follow Indiana Gov. Eric Holcomb's executive orders surrounding staying at home and social distancing.
Commission staff will be answering common FAFSA questions and posting videos about the FAFSA. Follow along on social media with the #FAFSAFrenzyIN hashtag.
Image Credit: MGN Online