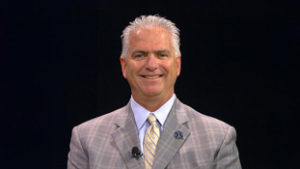 State Senator Eric Bassler of Washington says the COVID-19 pandemic could impact promises made in connection to next year's biennial budget.
Speaking on Vincennes PBS' Meet Your Legislators program– Bassler says with so many businesses being closed due to the current pandemic there will be less tax revenue collected.
Fortunately, Bassler says the state has a rainy day surplus of 2-billion dollars they can draw upon– but even then it's still going to be extremely difficult to meet all of the demands placed on the state budget.
To hear more from Senator Bassler– tune into Meet Your Legislators Saturday at 8 pm on Vincennes PBS and you can also hear the episode on the radio on Blazer 91-1 on Sunday at 9am.