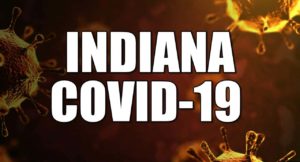 The Indiana State Department of Health has added over 300 positive COVID-19 cases since yesterday.
Today's positive cases rise to 981 throughout the state of Indiana, with 24 deaths.
COVID-19 deaths have taken place in a total of 14 counties.
Marion County has the largest amount of cases at 484 and 8 deaths.
The state has tested nearly 7,000 people to date.