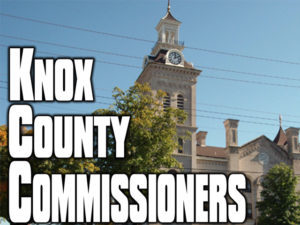 The Knox County Commissioners are on board with plans for new zoning regulations for potential solar farms.
Area Plan Commission director Colt Michaels says Tenaska is working with property owners on a 1,200 acre solar farm in Harrison Township.
Energy captured by the solar panels would provide energy for approximately 30,000 homes.
Michaels says officials with Tenaska are seeking clarification from county officials about variances and set-back requirements before proceeding with making a final commitment to locating in Knox County.
The Commissioners say they support Michaels efforts and will add input as needed.
Members of the Knox County Area Plan Commission are in the process of reviewing ordinances from other counties for regulating Solar Farms.
There are at least 2-other sites under consideration for Solar Farms in Knox County.