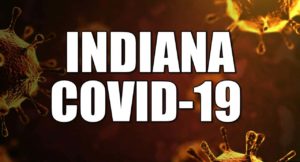 The Indiana State Department of Health is now reporting that the state now has 477 positive cases of COVID-19.
That is out of 3,356 individuals tested.
A total of 14 deaths have been reported in Indiana due to the virus.
Of the counties with positive cases, the local counties include Gibson, Sullivan, and Dubois.
Marion County has the most positive cases at 226.