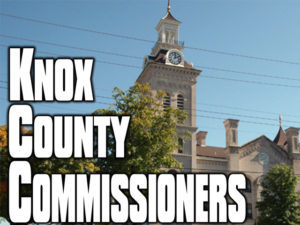 There has been renewed interest from a local couple in restoring the former Knox County Poor Farm.
Andy and Angie Barmes are spearheading a non-profit group that is raising money to turn the building into a home for Hospice Care.
Barmes says their first priority is repairing the roof and the guttering around the top of the building to prevent further deterioration.
Commission Member Trent Hinkle is behind the project.
Barmes estimates that it will take at least a minimum of $100,000 to replace the roof with a recycled plastic material that will look similar to the original shale roofing.
Commission President Kellie Streeter indicating they maybe able to earmark funding to assist with the roof repairs.
The Barmes' are asking the county to deed the property over to them.
The Commissioners are expected to take action on the request at their next meeting April 7th.