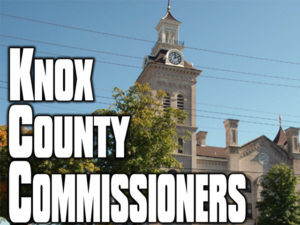 The Knox County Commissioners have extended the emergency declaration they passed last week by 30 days to deal with the COVID-19 pandemic.
The resolution outlines steps county officials are taking in the wake of the state and national emergency.
In light of Governor Holcomb's announcement Monday for Hoosiers to stay home, Commission President Kellie Streeter says they are continuing to restrict access to the courthouse and all other county facilities.
Streeter added Knox Superior Court I and Circuit Court will continue to hear cases. She says individuals should check with their attorney or the court to see when their case is scheduled.
Knox Superior Court II Judge Ryan Johanningsmeier informed Streeter that his court is closed and has ordered continuance of cases from March 25th through April 10th.
Johanningsmeier indicated cases have been rescheduled and defendants notified by phone of their new court dates.