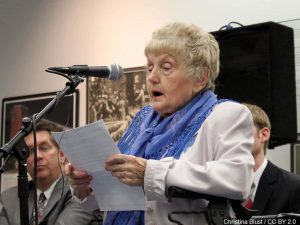 Governor Eric Holcomb has earmarked a day later this month to honor the late Eva Kor.
January 27th, 2020 marks the 75th Anniversary of the liberation of those who were in Auschwitz. That included Kor, and her twin sister, who were both experimented on inside the concentration camp.
On that day, Indiana will recognize "Eva Education Day," a day to reflect on the anniversary and learn more about Eva Kor.
Kor, who dedicated much of her life to providing education about the Holocaust, created the CANDLES Holocaust Museum in Terre Haute.
Kor passed away in July of last year.