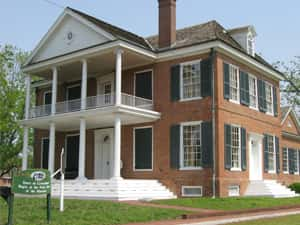 One of Vincennes' most iconic locations will be in the Christmas Spirit this week.
The annual Christmas at Grouseland event will take place on Friday evening.
This year, the holiday event will feature a 'Christmas Through the Ages' theme, taking a unique look at the evolution of the house from past to present.
Also as part of the event, there will be interpreters in each room of the mansion dressed in period costume to discuss the customs of the time as well as current events of the era.
Christmas at Grouseland will take place from 6:30 to 9:30 p.m., is free and open to the public, although donations will be accepted.