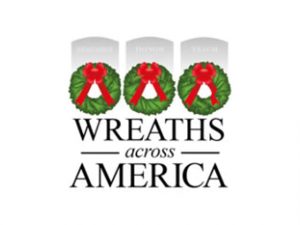 A pair of local organizations will come together this year to once again honor local veterans who have passed.
The Wreaths for Knox County program will return this December, with the goal of placing a wreath at the graves of all Veterans buried in the Vincennes City Cemeteries. A part of the national Wreaths Across America effort, the local event is organized by the Vincennes Kiwanis and Rotary clubs.
Last year, 1,800 wreaths were placed on the burial sites of local veterans, but there are over 3,500 service men and women buried in local cemeteries.
Individuals can order a wreath and personally place it at the grave site of their loved ones. Local businesses, organizations and other individuals can also make a donation that would go towards paying for a wreath or wreaths for local veterans. Each wreath is $15.
This year, wreaths will be distributed on Saturday, December 14th.
For more information on Wreaths for Knox County, you can visit wreathsacrossamerica.org or the Wreaths for Knox County Facebook page.