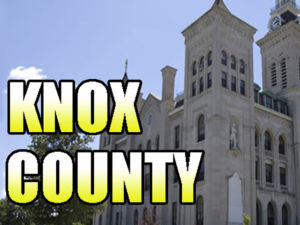 A public hearing has been set to discuss a potential tax increase to pay for the expansion of the Knox County Jail.
Later this month, the Knox County Council will hold the hearing to allow the public to offer their input on the tax increase and jail expansion.
At their meeting Tuesday, the Council discussed using a two-tenths of a percent tax increase for county residents as a way to fund the jail expansion, a project that could see the jail nearly double the amount of prisoners it could hold.
According to County Sheriff Doug Vantlin, a recently inked deal would see the County paid $50 per federal inmate housed at the jail. Regardless of that deal, though, Vantlin says overcrowding is already a concern, not just here but across the state.
Vantlin also noted there are other repairs needing to be made at the jail, namely repairs to door locks throughout the facility, as well as repairs or replacement of the jail's HVAC system.
The public hearing to discuss the issue will be held on Thursday, October 24th at 5:00 p.m. at Vincennes City Hall.