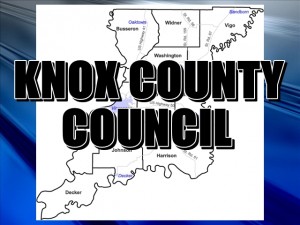 The increase of the local inn keeper's tax once again came before the County Council last night.
The idea of increasing the tax from 5% to 6% was revisited, with that extra one percent going to the Grouseland Foundation for upkeep and possible expansion of the local historic site.
An inn keeper's tax is applied to anyone who rents out a space for less than a 30 day period.
Executive Director of The Grouseland Foundation Lisa Ice-Jones addressed a concern the Council has heard before.
And by 'everbody', Ice-Jones explained, by increasing tourism to Grouseland, visitors would also shop locally, eat locally and stay locally, benefiting a number of area businesses on a weekly basis.
The Council approved an ordinance on first reading to increase that tax. Council Tim Crowley abstained from the vote – citing his many years involved in various local history groups.