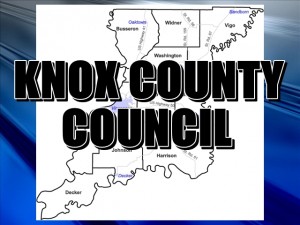 Improved security is a step closer to becoming a reality at the Knox County Courthouse.
At their meeting Tuesday evening, the County Council agreed to appropriate just over $37,000 to go towards polishing off security upgrades at the Courthouse.
Through a grant from the state, walk through metal detectors and wands, as well as a new computer system and other safety measures have already been paid for, and will be implemented at the courthouse in the near future. The only items still needing to be paid for were keycard scanners on courthouse doors.
According to Kellie Streeter, President of the County Commissioners, each county employee would be given an ID badge that would allow them access to certain doors throughout the courthouse, depending on their position.
The Council was unanimous in their approval of the appropriation, although Streeter noted the funds could be reimbursed, should the county receive more grant dollars for the project.