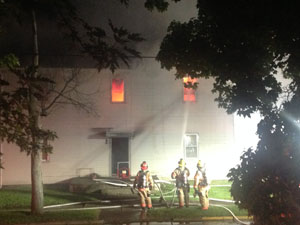 Vincennes Firefighters battled a structure fire early this morning near the corner of 9th and Seminary.
Firefighters say flames and smoke were visible from the roof of the home when they arrived shortly after 12:30..
Officials believe the house was vacant.
The cause of the fire remains under investigation at this time.