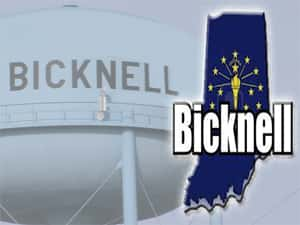 It's official! With their vote last night, the Knox County Council put in place an interlocal agreement with the city of Bicknell to provide law enforcement coverage.
After four months, the issue has been finalized, with only a small exhibit needing to be approved by the Bicknell City Council. The agreement will now see Bicknell pay Knox County just over $326,000 a year to cover the costs of hiring four new Sheriff's Deputies that will help to patrol the city.
With the agreement now finalized, Bicknell Mayor Thomas Estabrook explains what comes next for his city.
The final vote saw Councilmen Rich Chattin, Tim Crowley, Jay Yochum, Harry Notling and Randy Crismore vote in favor of the agreement, while Councilman David Culp was opposed. Council President Bob Lechner abstained from voting on the issue, noting that he was torn. On one hand, if he were in Bicknell's shoes, he would likely do the same thing they have done. On the other hand, he has heard from a number of Bicknell residents who are opposed to the issue.
With a decision now made, Knox County Sheriff Doug Vantlin says he's ready to get down to business.
Sheriff Vantlin says there are already potential deputies in a hiring pool that will soon be brought into the Department to fill the open positions in Bicknell.