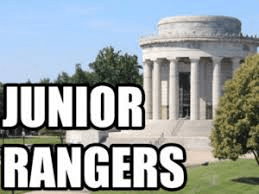 Local residents will have the chance to learn more about other National Parks across the country later this week.
The George Rogers Clark National Historical Park is hosting National Park Movie Night on Thursday evening at the Visitor's Center.
As Chief Ranger Joe Herron explains, this month, films will focus on General UIysses S. Grant.
The parks to be focused on during National Park Movie Night are Donelson National Battlefield in Tennessee, Vicksburg National Military Park in Mississippi, and Appomattox Courthouse National Historical Park, in Virginia.
National Park Movie Night gets underway at 6:30 p.m. and is open to the public.