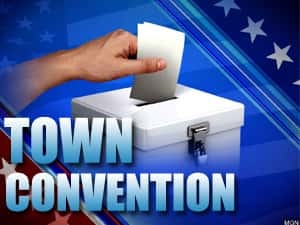 A third Town Convention will take place in Knox County before the November General Election.
County Clerk David Shelton says three new candidates signed up to run for a spot on the Town Board in Edwardsport. Republicans Benjamin M Summers and Charlie A Hunt will compete with Daniel Dinkins and Russell Dukes in a Town Convention, with the top three vote getters moving on to the November General Election.  New filer Earl Martin Jr will join Darrell Julian as Democrats on the ballot for Edwardsport.
According to Shelton, a Town Convention is basically a primary for small towns when more candidates of the same political party sign up to run than there are spots available for a specific office.
The Edwardsport Convention will join conventions in Wheatland and Monroe City.
The deadline to run for small town boards or town clerk is noon, on August 1st. Conventions must then take place before August 21st.