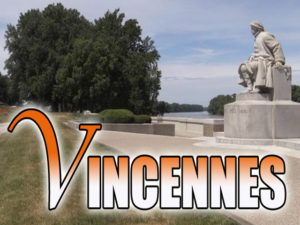 A Vincennes resident is expected to address the city council tonight to regarding water issues.
Beth Ready will speak to council members this evening at 6 o'clock at City Hall.
Also on the council's agenda is a request from Vincennes University to vacate a portion of Shelby Street between 1st and 2nd Streets, Shelby Street between 1st Street and the railroad right of way and to vacate an alleyway between Hart and Shelby.
The Vincennes Board of Works meets at 5 pm.
Anne Pratt with The Red Skelton Museum of American Comedy will present the board with a request to hang banners promoting the Red Skelton Festival next month.
The Board of Works will also consider a request from Vic Klein for a curb cut.