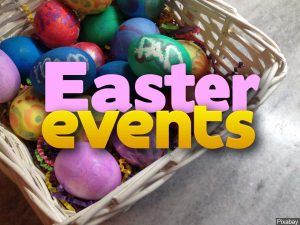 The Easter Holiday is set to arrive this week, and a number of events have been planned to usher it in.
On Friday evening, Bicknell will host a Friday Night Flashlight Egg-stravaganze at Northside Park. The night-time event kicks off at 8:30 and is designed for kids ages 10-17. The event is free and open to the public. Participants are asked to bring their own Easter basket and Flashlight.
The Vincennes Parks and Recreation Department, alongside the Vincennes Kiwanis Club, will host a Community-Wide Easter Egg Hunt at Gregg Park on Saturday, with registration beginning at 10:00 a.m. The egg hunt starts at 10:30, and has been moved near the band shell as renovations continue at the enclosed shelter house. That event is also free and open to the public.
Also happening on Saturday morning is the Freelandville Community Easter Egg Hunt. The hunt will take place at 10:00 a.m. at the Freelandville Nursing Home. This event is free and open to the public.