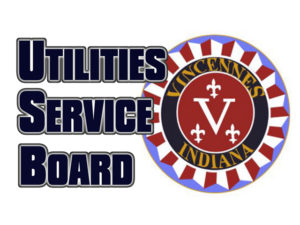 As the weather starts to warm up….the Vincennes Water Utilities is anxious to get started on a variety of projects. General Manager Kirk Bouchie says rehabilitation on the water storage tank in the Foxridge Subdivision is their 1st priority. He says its important they get the tank cleaned and repainted in order to satisfy their irrigation customers. Work on the water tanks at Emison and Hillcrest are also expected get underway later this year.
Bouchie also updated the Utilities Services Board yesterday on the Main Street Project. He says Kerns Excavating had completed installing a new sanitary sewer line under Mantle Ditch to complete the Utility Services portion of the project.
And the water utilities continues with upgrades to the city's levee. Bouchie reported they have made electrical upgrades at some of the pumping stations along the Wabash River to prevent flood waters from seeping into the city.